Hearing Treatment:
The ENT (Ear, Nose and Throat) doctors and the Audiologists will reading the reports. The reports will decide the intensity or severity and the type of Hearing Loss. The line of treatment will be determined by the type of hearing loss.
Treatment for Sensorineural Hearing Loss:
Age or accidents can cause weakness in the anxieties or damage to the mild Hair Cells in the Cochlea. This is a major reason of Sensorineural Hearing Loss. This type of Hearing loss is mostly stable. Doctors do recommend vitamin supplements, corticosteroids and drug therapy. To date, there is no shortest cure for Sensorineural Hearing Loss. Research on Hair Cell Restoration and Stem Cell Therapy is at an innovative stage. We will have a treatment very shortly.
Currently, the endorsed therapy for Sensorineural Hearing loss is use of Digital Hearing Devices.
Hearing Aids
Cochlear Implants
Treatment for Conductive Hearing Loss:
In a common of the cases Conductive Hearing Loss is remediable. Unless the impairment to the Outer Ear or the Middle is severe.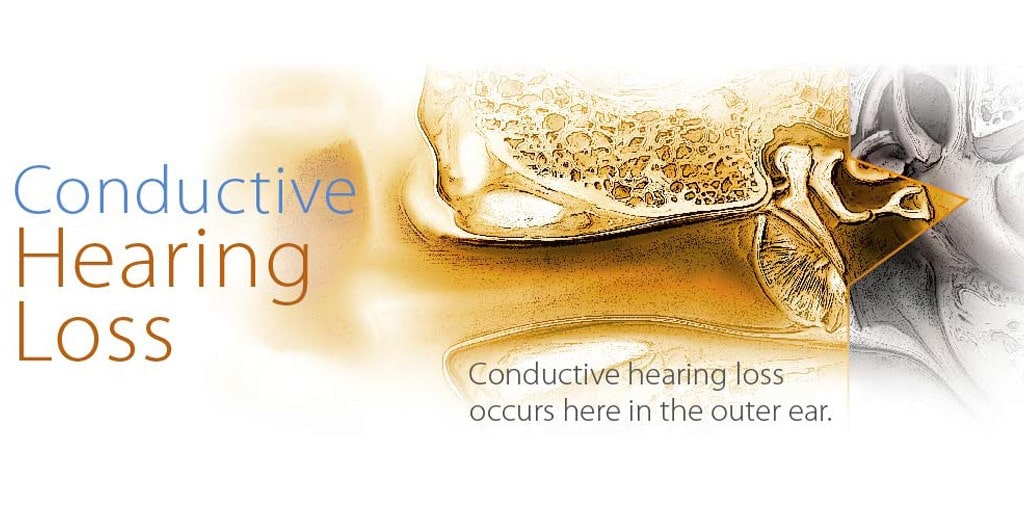 Causes of Conductive Hearing Loss
The following details can cause Conductive Hearing loss.
Cleaning the Ears can resolve the situation. Find out how to clean earwax at home.
This occurs in the case of children. At times they insert drops or small play items in the ear. Removing them can repair hearing.
Bacterial or Fungal infection can take place. Keep your ears clean to avoid infection. Ask the doctor who will suggest antibiotics to clear the infection.
Abnormal growth in the Ear
On occasion there is abnormal bone growth. This growth moderates the size of the ear canal. The problem can be surgically improved.
Eardrum can break due to a build-up of pressure in the middle ear or due to an external damage.
In most of the above circumstances, Hearing Loss is reversible with appropriate treatment
Treatment for Mixed Hearing Loss:
A Mixed hearing loss is a mixture of Sensorineural and Conductive Hearing Loss. Generally the Doctor will first start with the treatment of Conductive Hearing Loss. This will take some relief to the patient.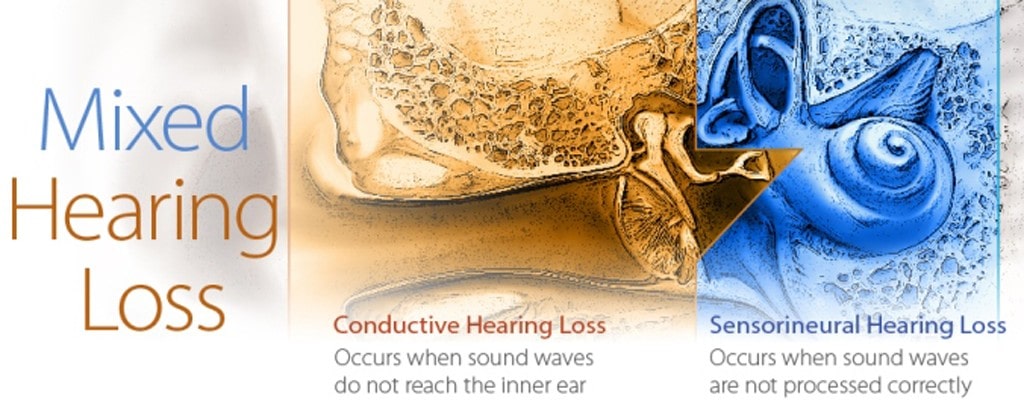 Currently obtainable treatment of Sensorineural Hearing loss cannot reverse hearing loss. Field trials are at a progressive stage and a cure will be accessible very soon.
Best Treatment To Resolve The Deafness Issue
ADRO is the leading Hearing Aid Center in Chennai because of its innovative set of clinical procedures followed to diagnose the patients and high tech hearing aid equipment's used for providing better hearing results.  In short – A versatile Hearing Clinic.
How can hearing loss be treated?
Simple infections of the ear causing temporary loss of hearing in children and adults can be treated with medicines like antibiotics and decongestants.
More chronic infections that result in damage to the ear drums or ear ossicles can be treated by Micro ear surgery with very good permanent results. Surgery not only corrects the hearing problems but also arrests the disease from progressing further. Some chronic ear infections involving spread of infection to the bones surrounding the ear can only be treated by surgery and in these specific patients, one should institute surgical treatment as soon as possible.
Micro ear surgery also works very well for patients suffering from Otosclerosis (See above for details), wherein one of the tiny bones affected by the disease is replaced by an artificial one (Stapedectomy) by micro ear surgery.
When hearing loss is not correctable by medicines or surgery, or when deafness is due to a weakness of the inner ear or its nerves such as in old age, the best option is an amplification device called a hearing aid. When worn, hearing aids work like magic to restore hearing in the child or adult.
There are several types of hearing aid devices. Some are worn behind the ear and others are very tiny and are worn inside the ear canal, where they sit virtually invisible to an onlooker.
Hearing aids are typically used by children and adults with mild to moderate hearing loss with no other active infections etc. Senior people who lose their hearing due to advancement of age, typically older than 65, also benefit hugely by hearing aids.