A Smart Hearing Aid for you
ReSound Smart Hearing aids use smart technologies to help you connect to the world around you, adapting to your life and your needs. They are removing the opportunity gap between people with and without hearing loss, and they'll change the way you think about hearing aids.
Benefits of ReSound ENZO
ReSound ENZO brings Smart Hearing technology to people with severe and profound hearing loss for the first time. This means you can experience sound with the clearest and most vibrant quality, even in the most challenging sound environments. It means you can connect to the sounds
Connectivity
Your direct connection to people, places and experiences ReSound ENZO is a super power made for iPhone hearing aid, which means you can stream stereo sound directly to your hearing aids with no intermediary device, just as if you were wearing wireless headphones. You can easily access voice calls, FaceTime, music, movies, spoken directions, information and everything else that your iPhone, iPad and iPod touch have to offer.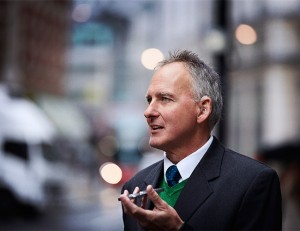 SMART APP
Personalize and control your sound. The ReSound Smart app gives you smart new ways to personalize your hearing experience.
A range of functions can be simply and discreetly controlled via your iPhone, iPad, iPod touch. These include fine-tuning the bass and treble for specific hearing environments, adjusting the volume of your hearing aid microphone with the swipe of a finger, tagging your preferences using the GPS function and even finding your ReSound ENZO hearing aids if you misplace them.
Design
Working for you, every day. ReSound ENZO is small, comfortable and built to be as robust and reliable as possible, so that it works for you every day. It is protected from damage caused by moisture, wax and dust by iSolate nanotech coating, an ultrathin polymer shield that seals off every component. ReSound ENZO is the world's most powerful super power hearing aid, and at the same time it is smaller than any other comparable hearing aid.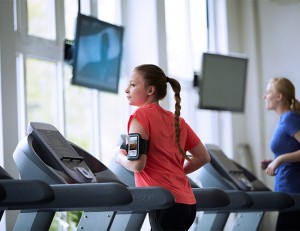 Accessories
Expanding your possibilities even further. ReSound ENZO connects wirelessly to the full range of ReSound Unite accessories, so you can stay connected in even more situations.
The ReSound Unite Mini Microphone clips to the clothing of whomever you want to listen to and streams their voice into your ReSound ENZO. The ReSound Unite TV Streamer 2 lets you listen to sound streamed directly from your TV, stereo or computer at the volume you choose, while those around you listen at the volume they want. And the ReSound Unite Phone Clip+ transforms your hearing aids into a hands-free headset for phone conversations and for streaming music in full stereo.